At Dwelly, your satisfaction as a home buyer is our ultimate goal and we do not take that lightly. We've streamlined the home buying process to make it as smooth as possible and for that reason we're able to give back half our buyer agent commission. Here is how buying with Dwelly is different:
A data-driven & beautiful shopping experience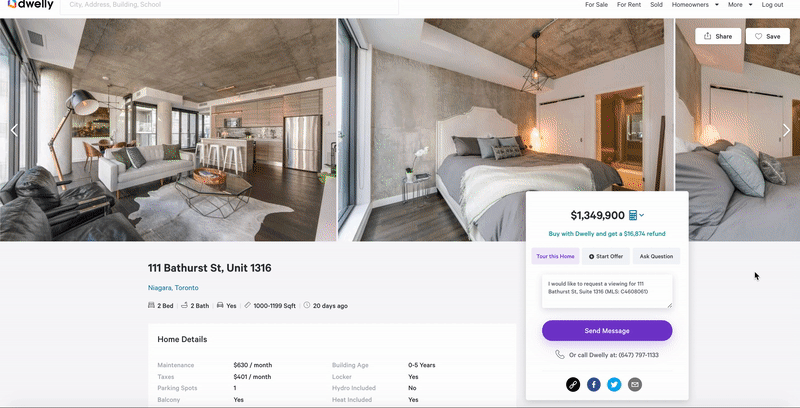 We like to think of buying a home as the most important online shopping experience. Every part of the Dwelly platform was made with you, the buyer, in mind. Not only is the platform super mobile friendly, but you can also filter by basically anything, including all the specs you want in a home. With an intuitive map that boasts a wealth of information regarding schools, local grocery stores, and restaurants, you can get a ton of context about neighbourhoods instantly.
We provide as many data points as possible, such as current market trends, so that every decision is an informed one. You can also discover sold prices of homes in the area to help you further understand the market and its valuations. You can set up hourly or daily listing alerts so that you are notified once a property that fits your needs appears on the market.
When buying with Dwelly, we offer you the biggest refund you will find. A typical real estate agent representing the buyer receives a commission of 2.5% of the purchase price. Since you had a significant role in your home buying process, we reduce our commission fees by half and contribute the 1.25% to you. That's right you'll get a commission rebate cheque in the mail after closing, saving you an average of $9,850. That's thousands of dollars right back in your pocket which can be used towards furnishing your home, repairs, or recovering your closing costs!
Ask us anything, anytime – we're an open book
Dwelly's online chat is available 24/7 - a live customer service representative will be there to answer any questions you might have regarding a property or the buying process. You may even request comparable properties, reports, mortgage calculations, or setup a listing alert all from the chat. We're here to make sure all your questions are answered so you don't miss a detail, no matter how small.
We also have the Dwelly Help Centre that can help answer any questions you might have throughout the home buying process.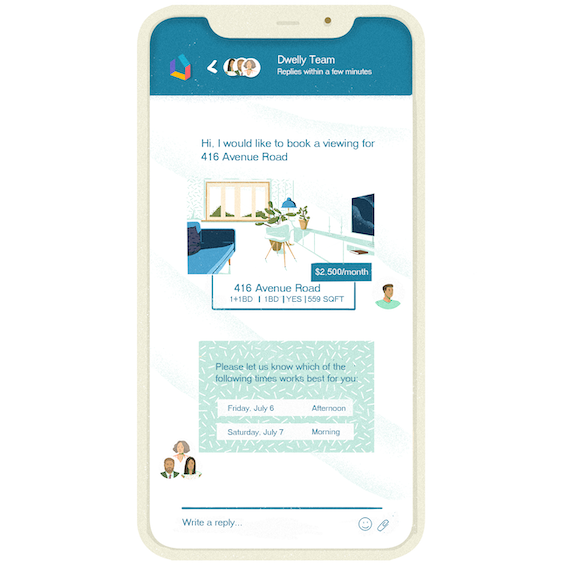 Schedule home tours instantly
Book free private tours that fit your schedule. Our agents will unlock the door for you and let you explore on your own, pressure-free. Dwelly agents won't push you into an offer - when you decide to move forward you can simply start the offer online yourself. We can advise on certain terms that should be included in an agreement, but, ultimately, you make the decision of what goes into your offer. During your home shopping journey we promise to give you honest advice backed up by market stats and professional opinions.

Start offers online, on your terms
Don't miss out on submitting an offer just because it's late on a Sunday night. Create an offer in minutes; it's as simple as filling out an online form. We'll review it, make sure it's perfect and pair you with your online real estate agent who knows your market. You'll receive the offer via email for electronic signing. Once the offer is signed we submit it to the other party/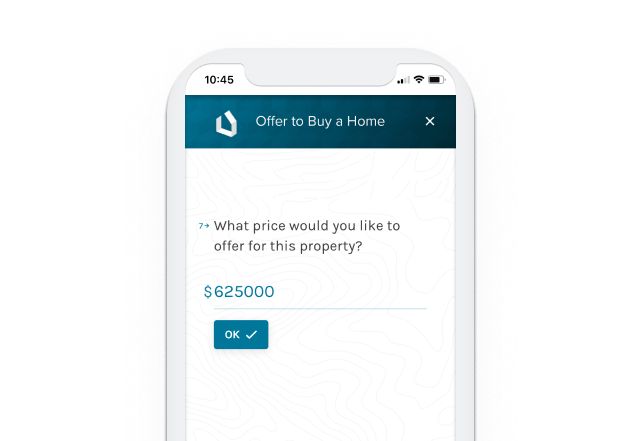 We're there till the end
Your assigned agent will focus on getting your offer accepted and supporting you through close. We'll keep you updated throughout the whole process, and anytime we hear back you will be the first to know. Even after a successful offer, whether it's scheduling inspections, negotiating repairs, or sorting out unexpected issues, we're here for you beyond the paperwork.
Don't just take our word for it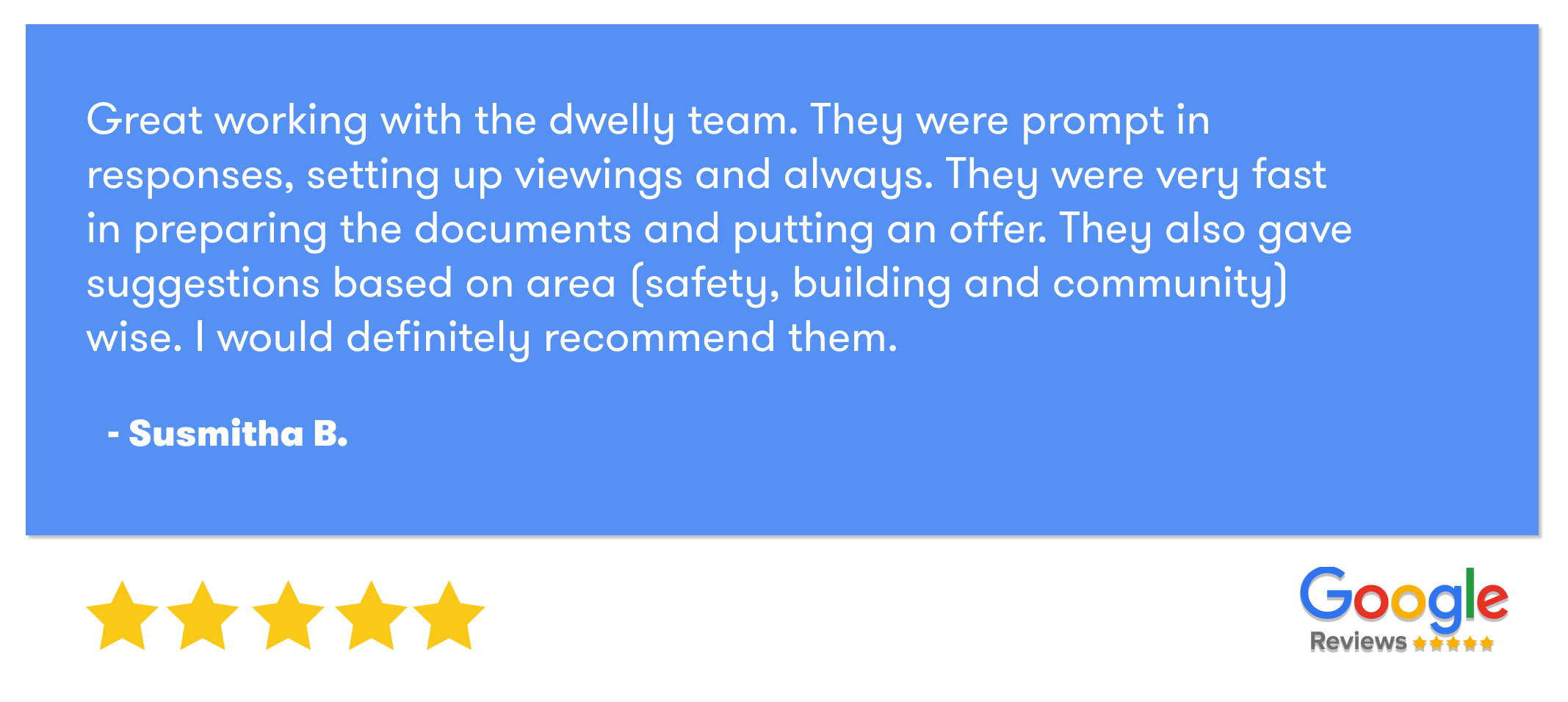 ---
* Refunds vary by sale price, market and are subject to a minimum commission. Learn more at our Refund Terms & Conditions. Avg. refund based on average sale price in the Greater Toronto Area.