More often than not, living in downtown Toronto means having to deal with limited space and constantly feeling like there's no room to breathe. Given the circumstances of this past year, we now know more than ever just how important it is to live in buildings and areas that can cater to your everyday needs in terms of space.
But sometimes, it can be quite hard to find the sweet spot between condo life in the city and detached home spaciousness - enter: two-storey units. In an effort to provide you with more spacious city living options, here are our 8 favourite buildings with two-storey units all located around downtown Toronto.

1. Pantages Tower - 210 Victoria St.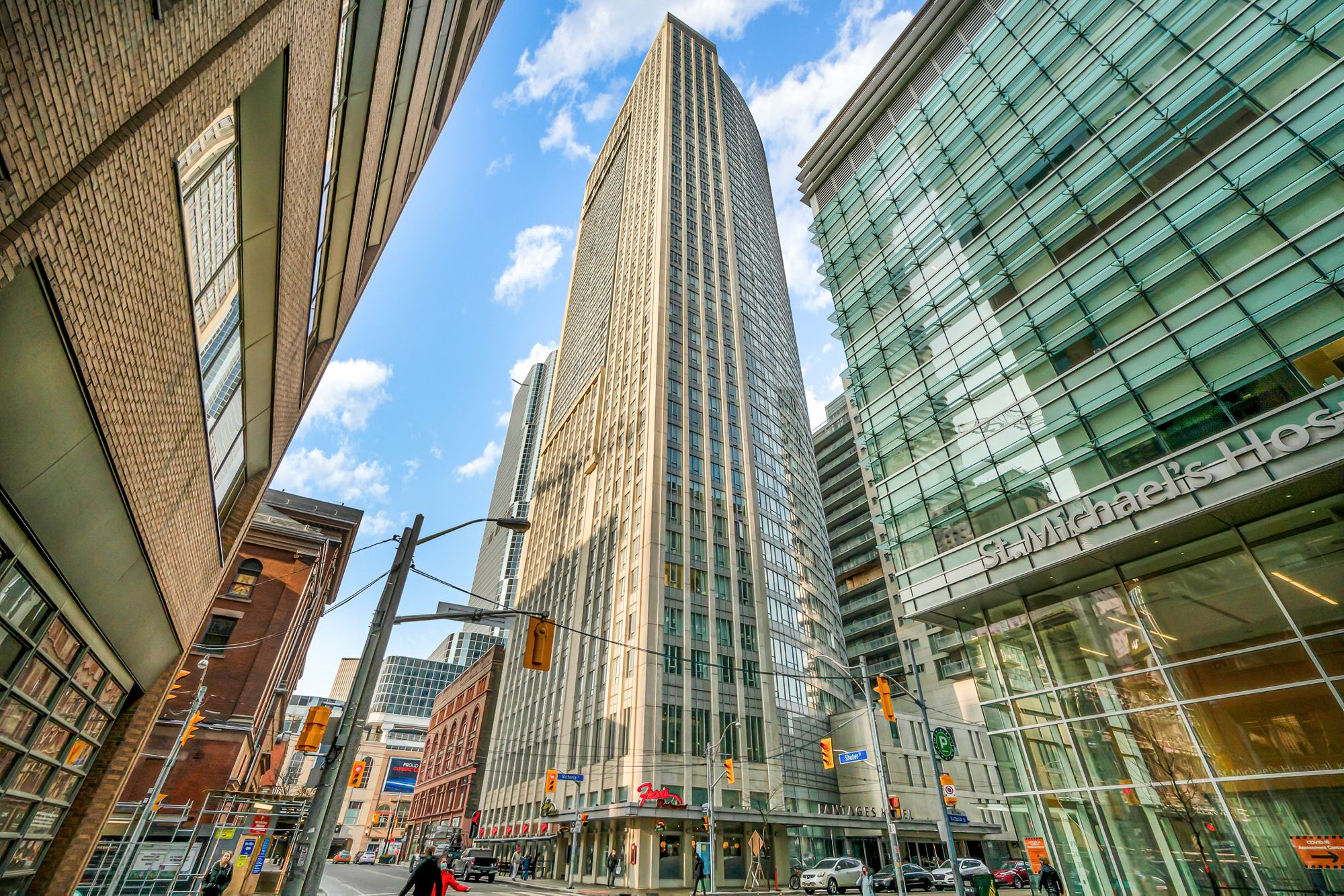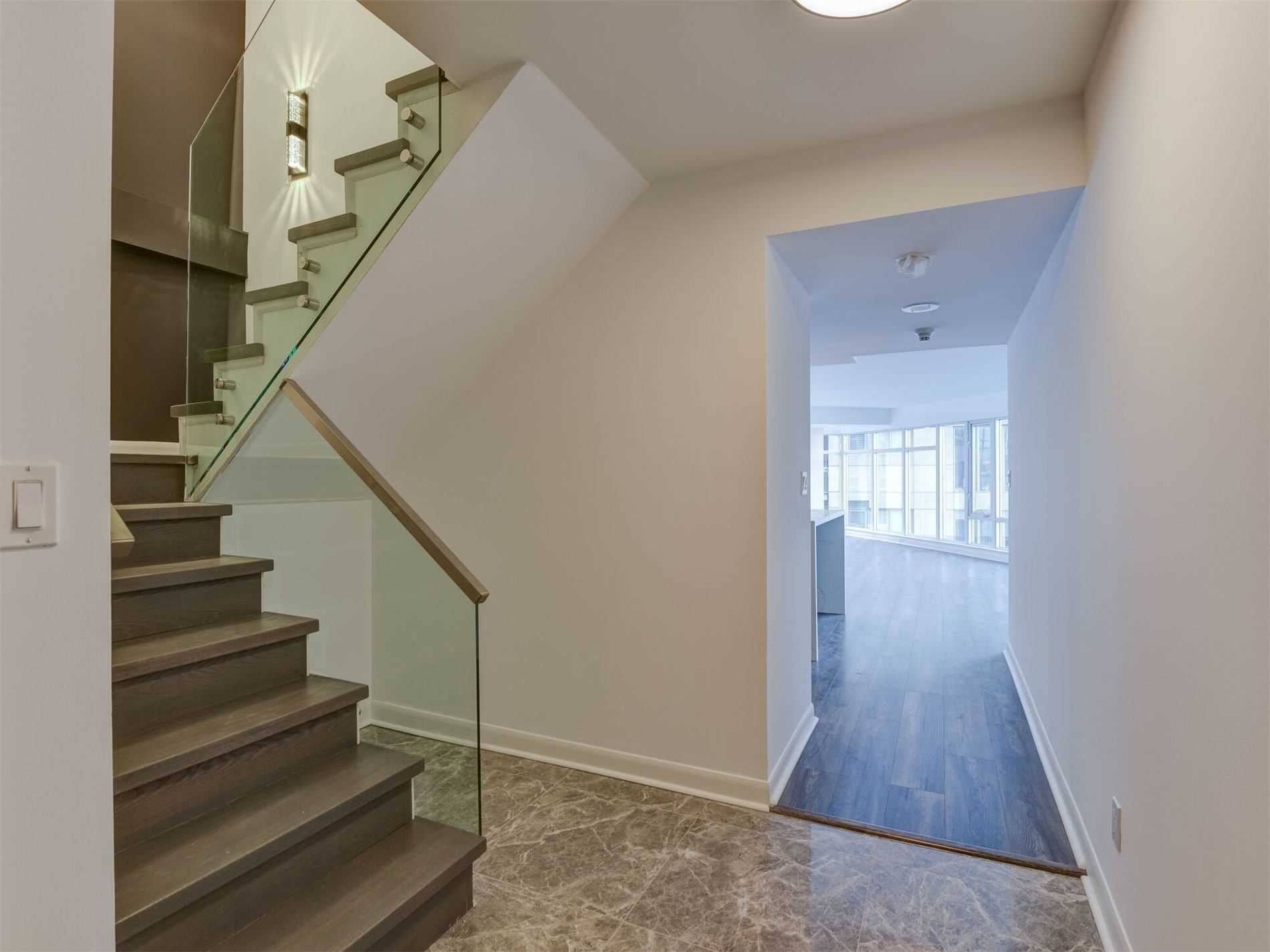 In the heart of Toronto, this building is located mere minutes away from The Eaton Centre as well as Yonge & Dundas Square. Being within close proximity to major city landmarks and the TTC, 210 Victoria St. is perfect for those looking for space within the hustle and bustle of the city.
With an open concept layout and floor-to-ceiling windows, two-storey units in this building are spacious and airy in the best way possible. However, if you're someone who values direct outdoor access from your living space, like a balcony or terrace, this might not be the right fit for you.

2. Liberty Towers -  59 East Liberty St.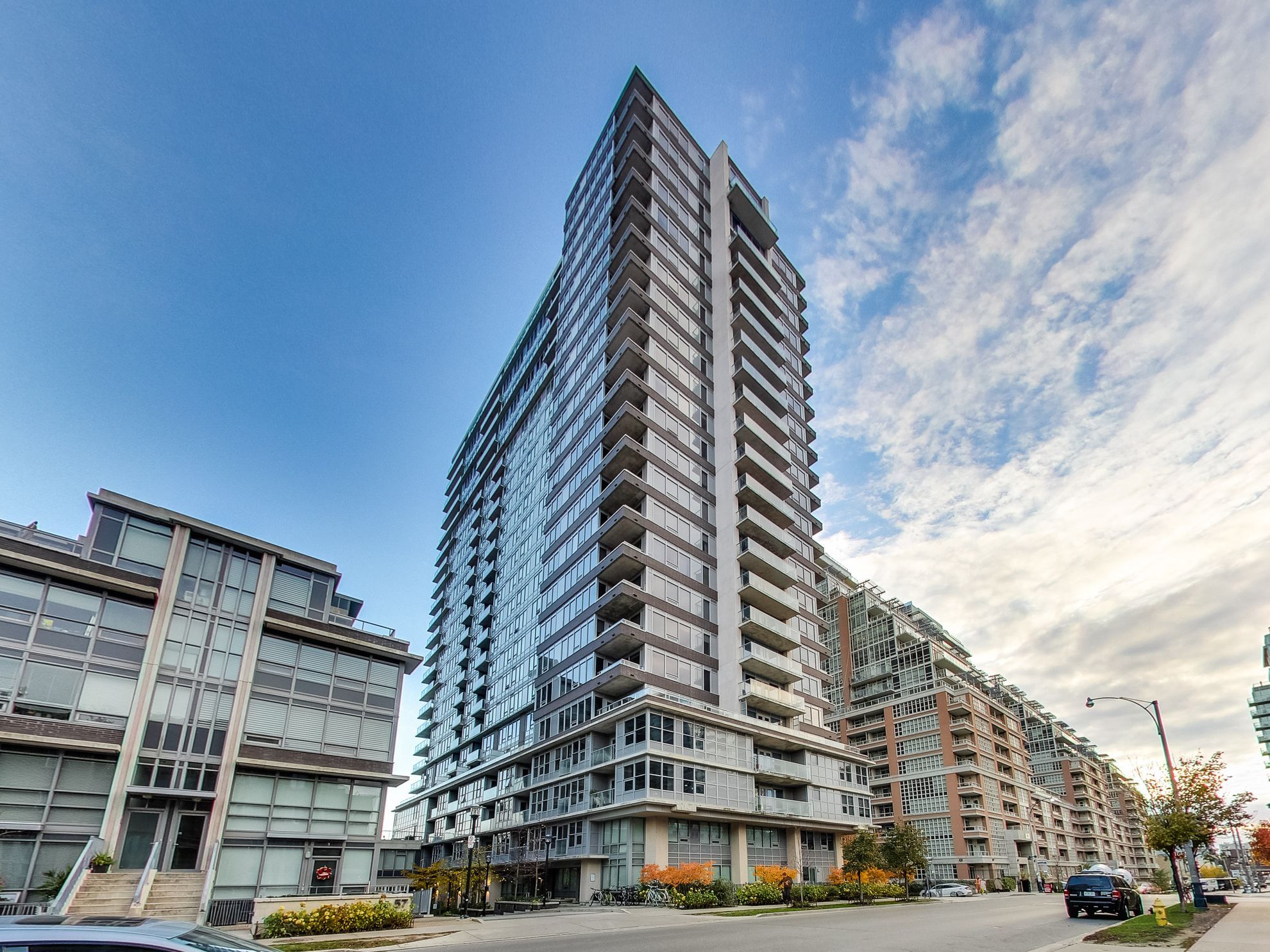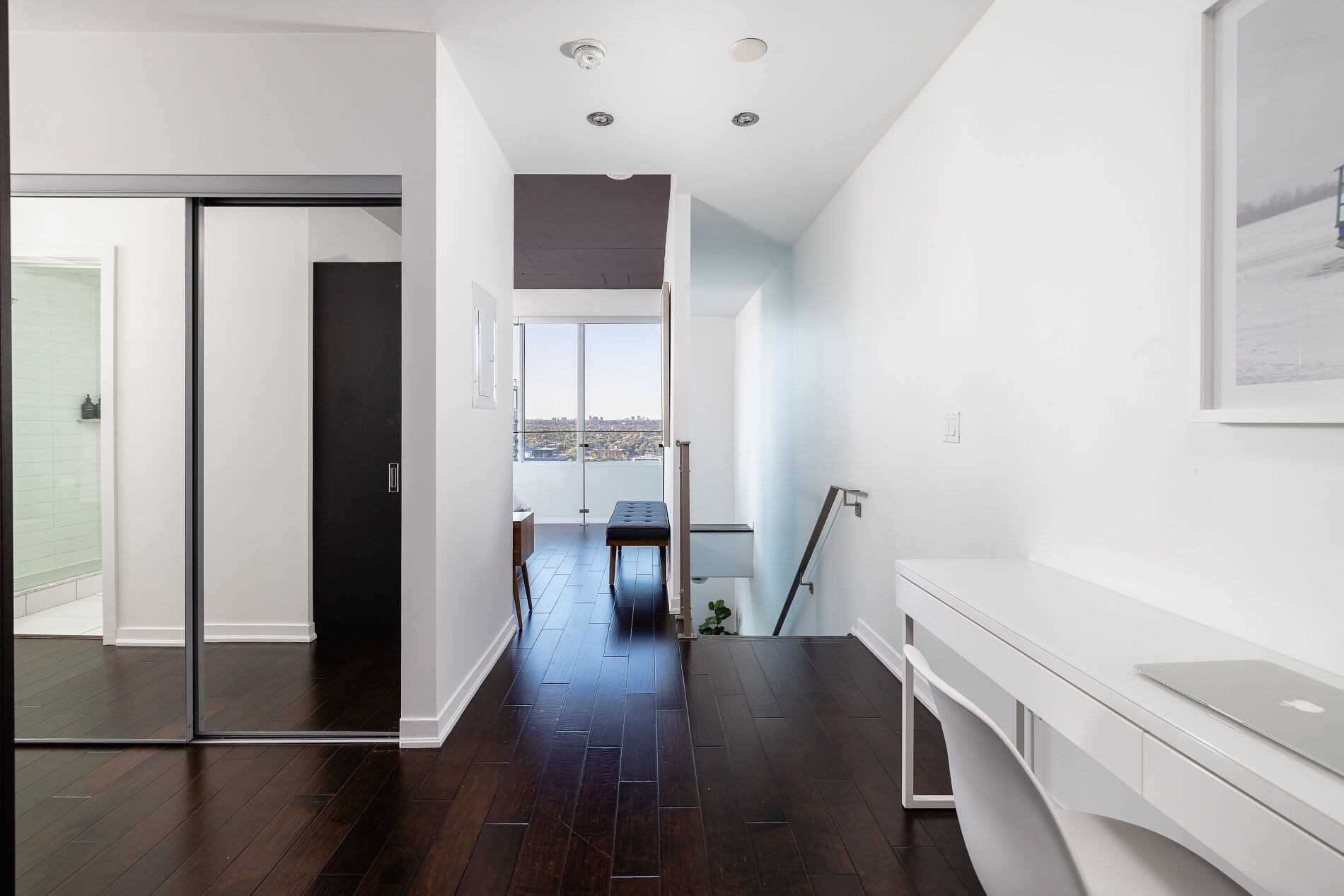 Located in Liberty Village which is known for its cool and laid back community, living here guarantees that you'll always be entertained in one way or another while enjoying an easy going neighbourhood in the city.
From beautiful murals on the red brick walls, to the abundance of patios waiting for you and your friends, and the many parks within walking distance, there's never a dull moment in Liberty Village. And for when you've had your fair share of entertainment, you can head home to the spacious living room and kitchen or welcoming balcony where disconnecting is as easy as the flick of a switch.

3. Harbour Square - 33 Harbour Sq.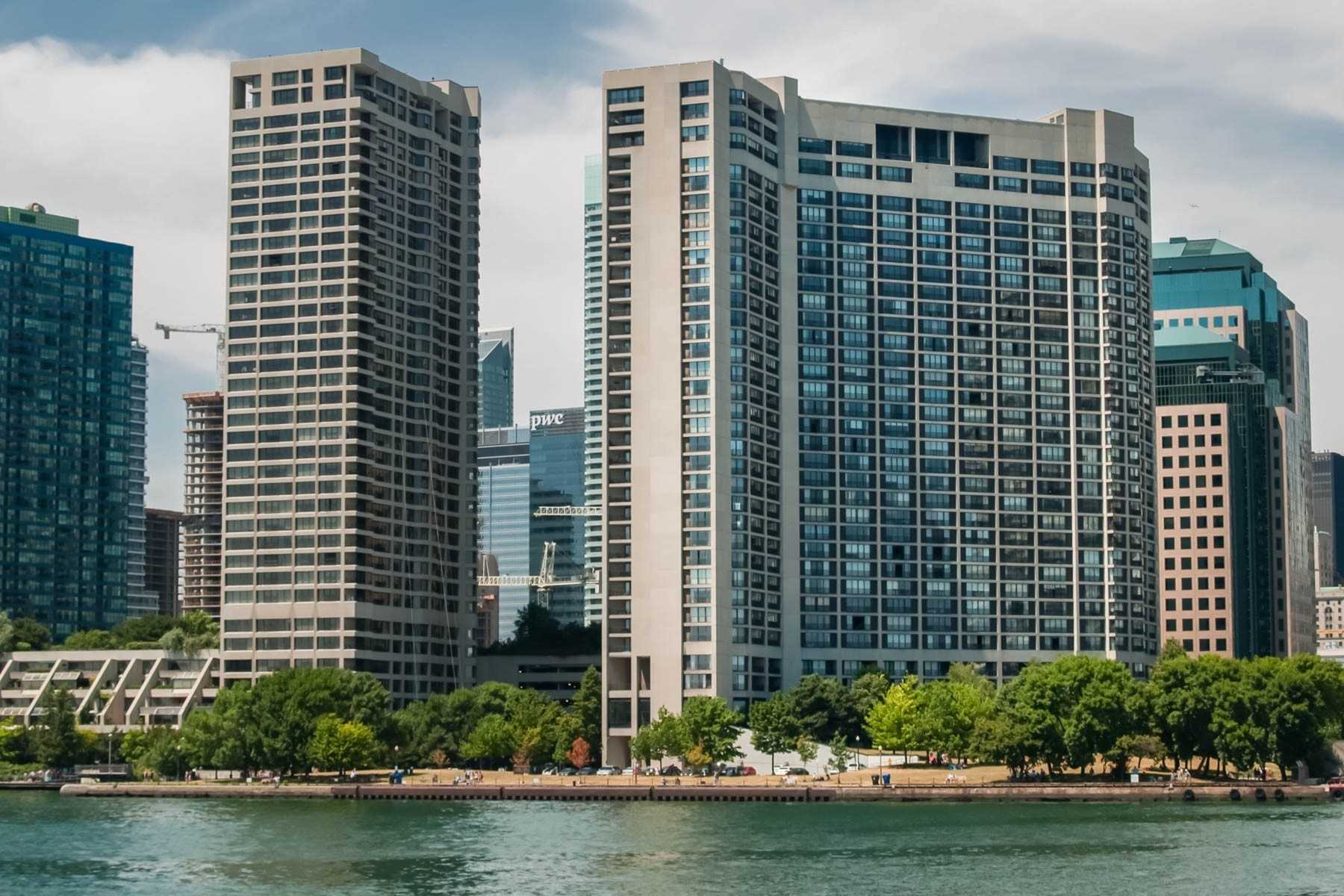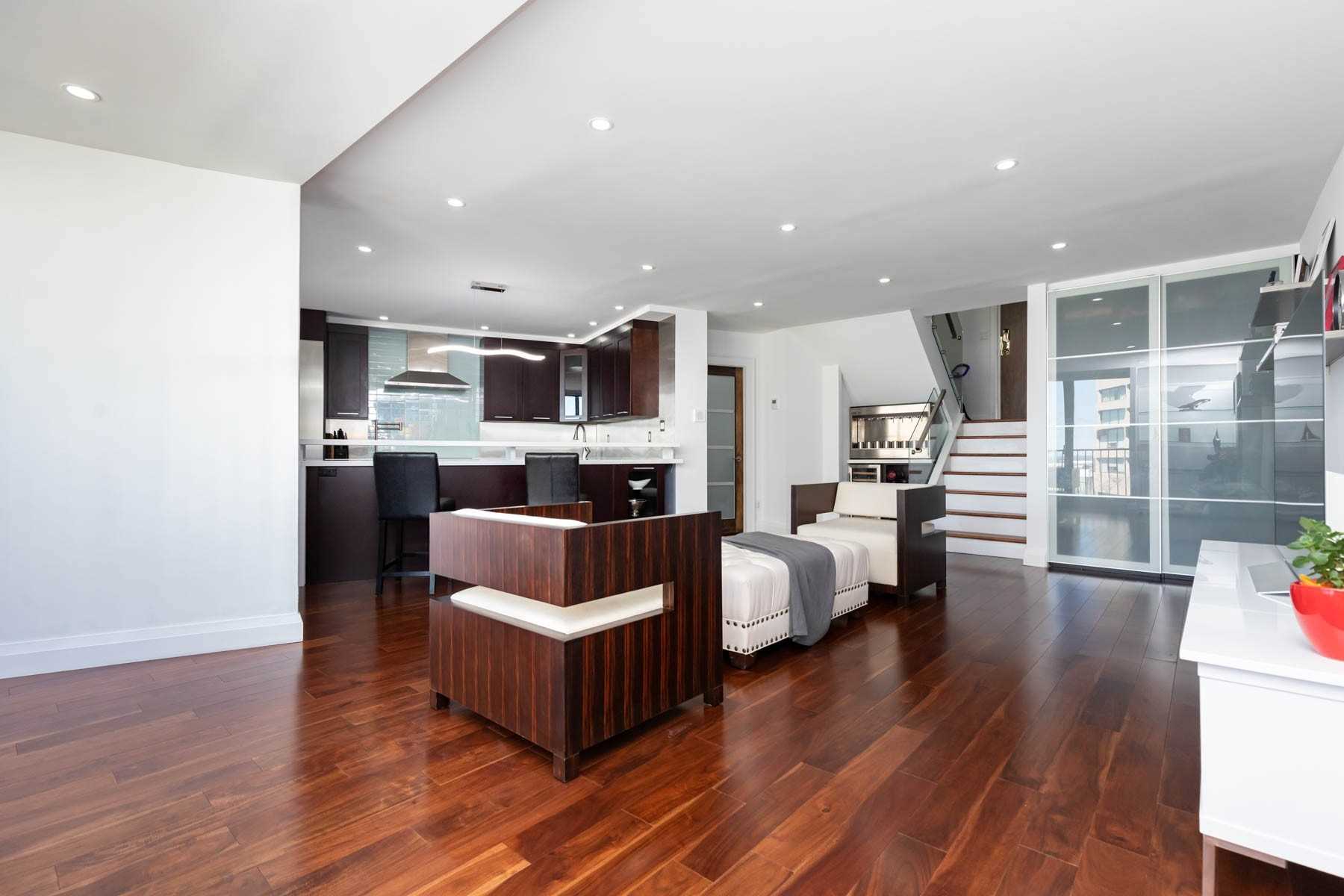 Being in a building that's within the waterfront community and walking distance from Harbour Square Park, you'll never be too far from grabbing a quick bite to eat and sitting down in the greenery to enjoy life by the lake.
Looking inwards to the building itself, its somewhat older age helps play a role in how generous the amount of space is in comparison to other downtown living areas. Another upside is that the building has a large rooftop garden with green areas, barbecues and sun beds. 33 Harbour Sq. also offers close proximity to TTC, major highways and grocery stores.

4. Cityscape Terrace - 500 Richmond St. W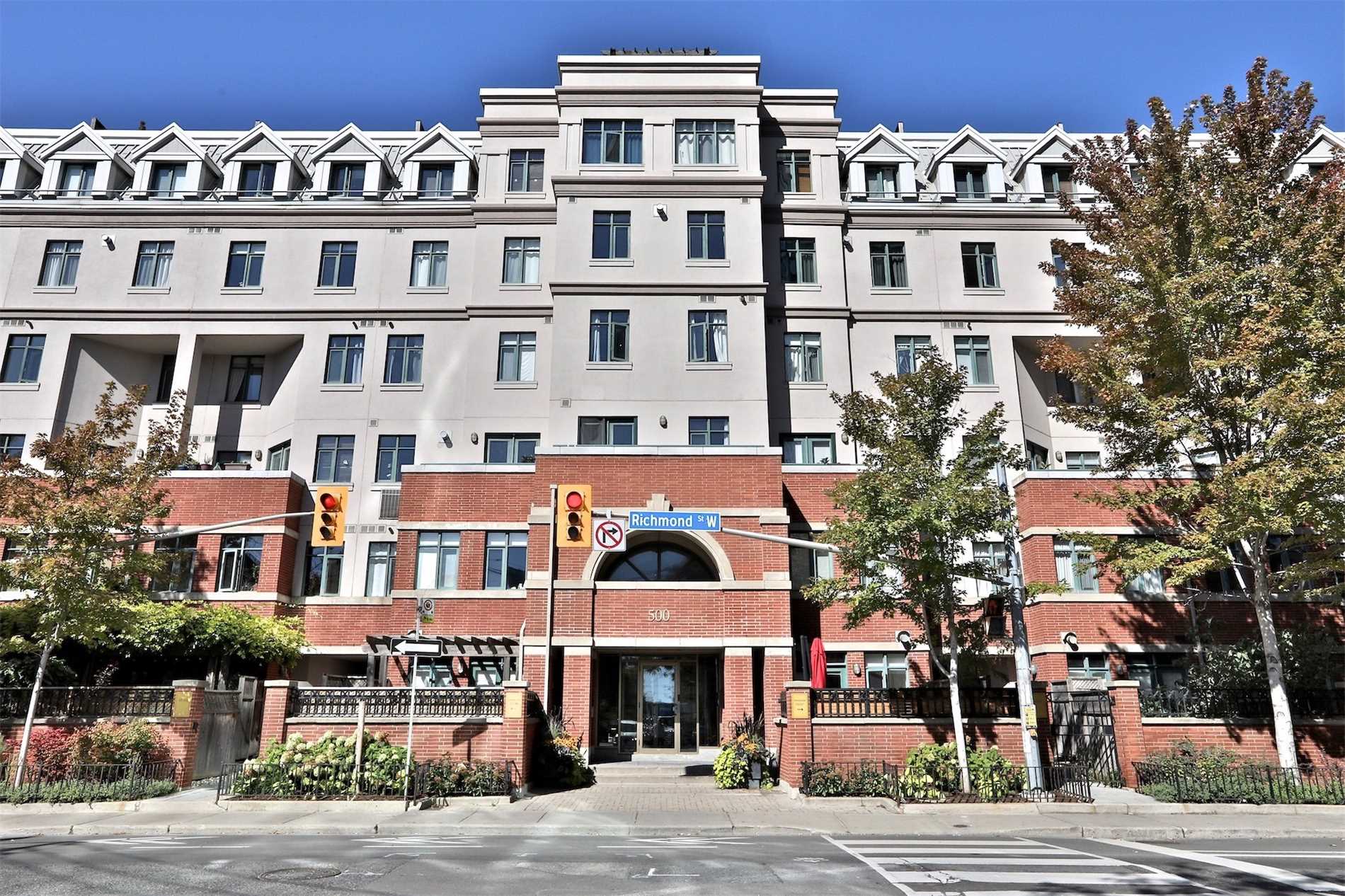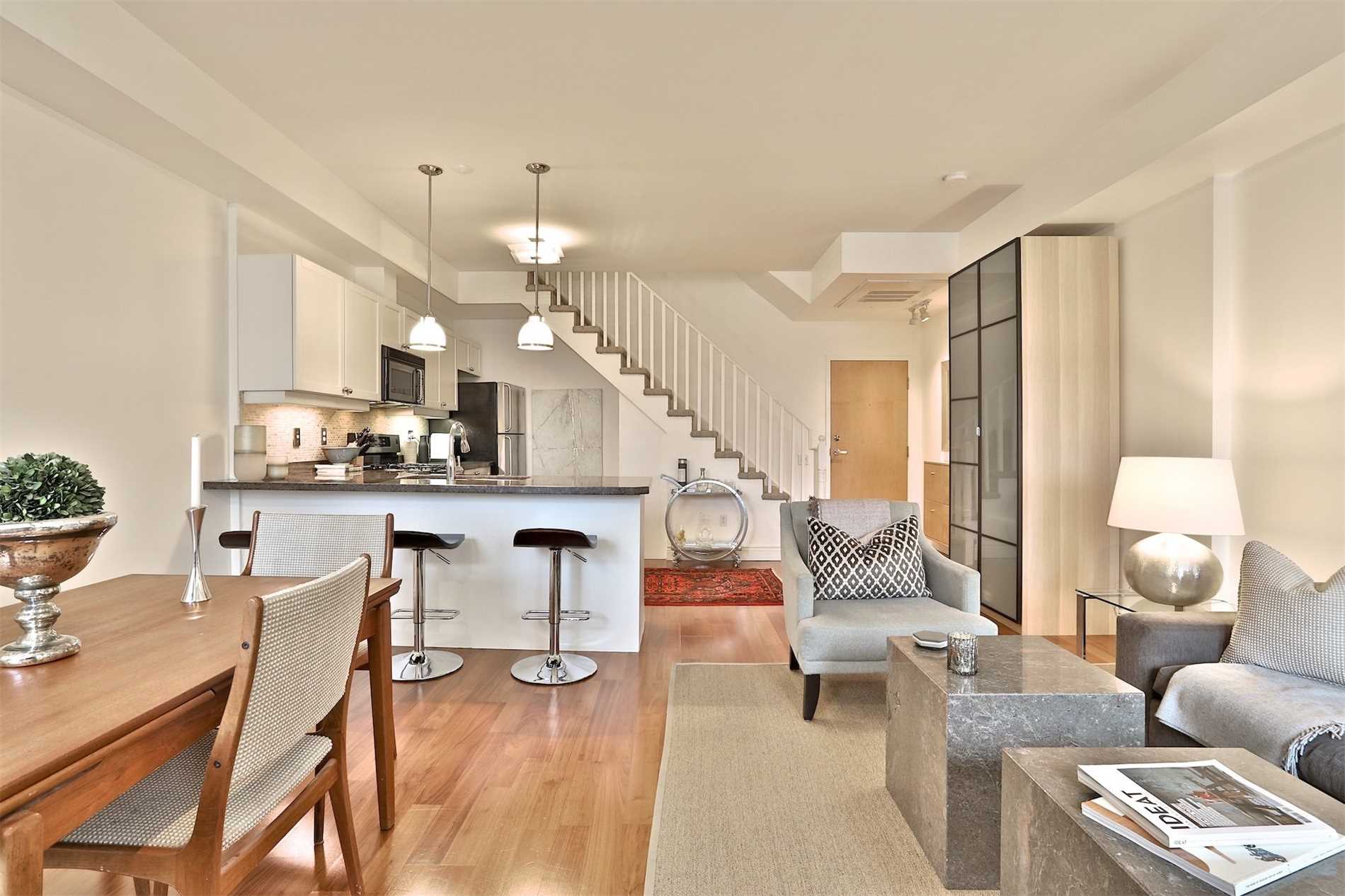 Situated in the Queen West neighbourhood with both the Fashion District and Entertainment District close by, this building is a key example of what it's like to have the best of the best when it comes to boutique living in the city.
These two-storey units are quite the rare find and provide you with plenty of room to breathe and indulge in your day-to-day life. When in need of some peace and quiet, the private terrace located on the side of the building is the perfect place to sit and enjoy the view, from which parts of Toronto's Graffiti Alley are most noticeable. Living in 500 Richmond St. also means that you'll have walking access to some of the city's best cafes and restaurants, while also having easy access to TTC.

5. YC Condos - 7 Grenville St.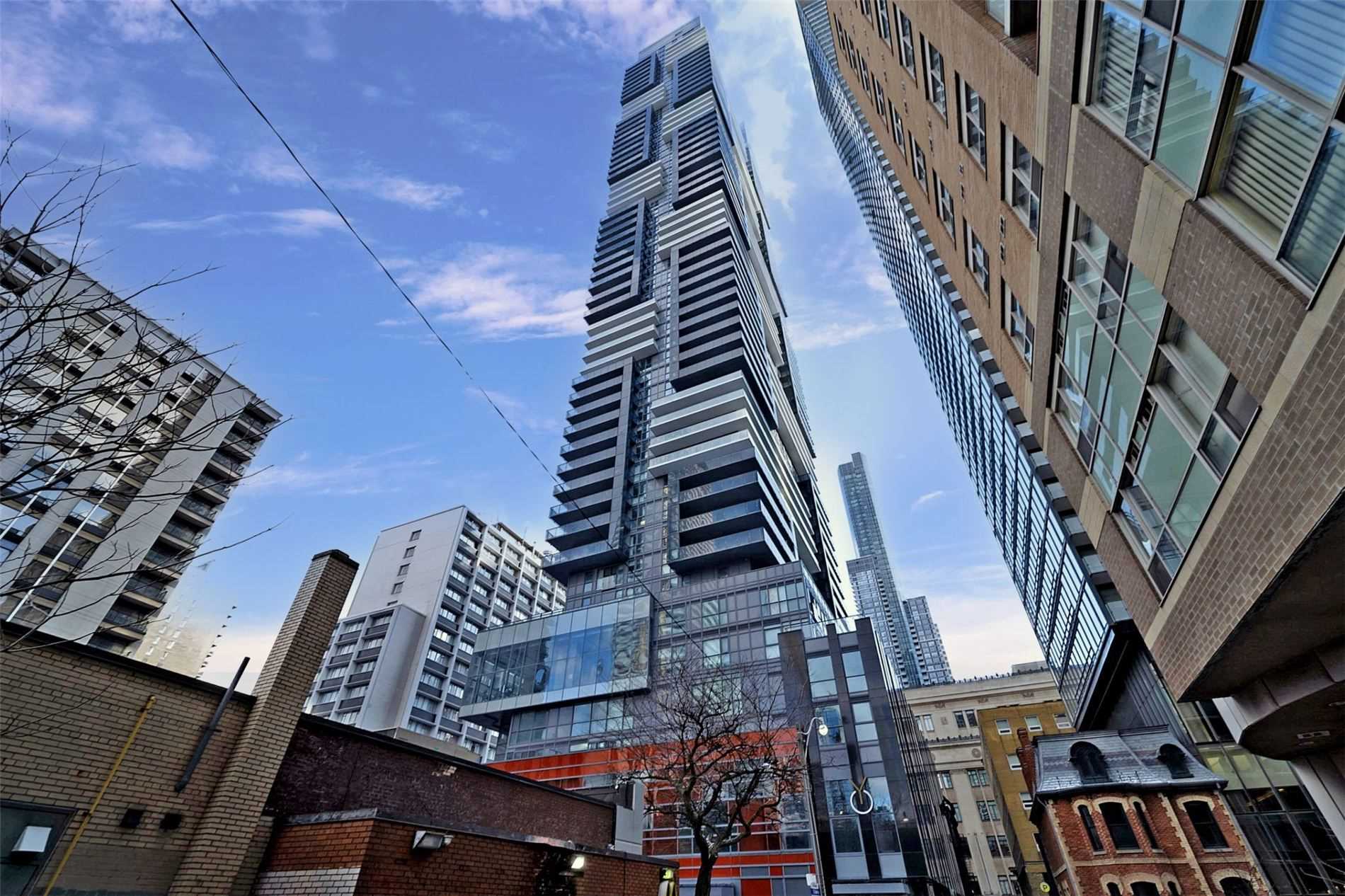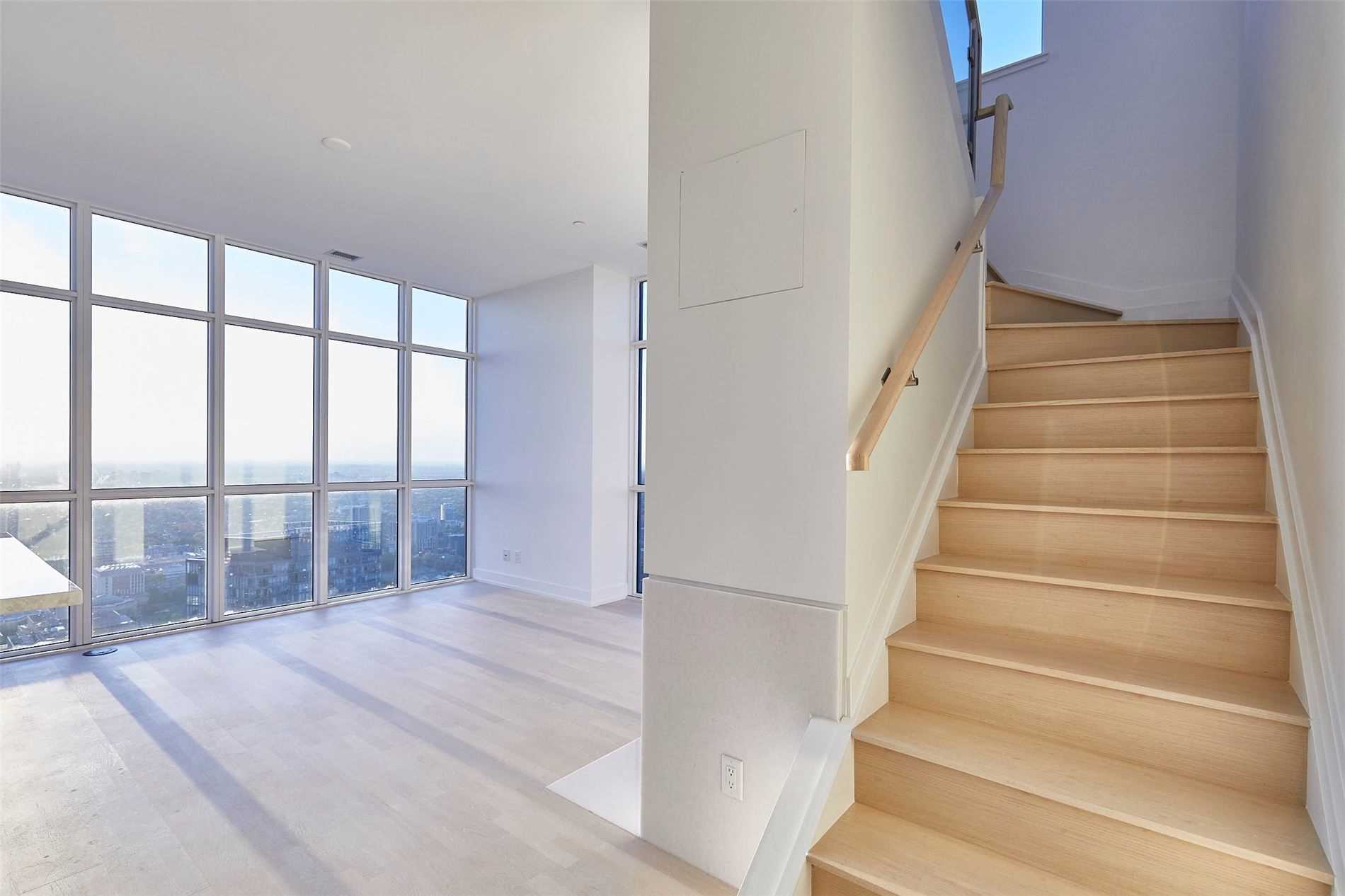 Home to some of Toronto's newer high-rise buildings, The Bay Street Corridor is a popular neighbourhood that's within walking distance from all of the Hospital, Financial and Discovery Districts as well as downtown Yonge Street. Whether you're running low on groceries or want to grab some takeout, there's plenty of stores and restaurants around to satisfy your needs.
Besides the two-storey units in this building having spectacular views of the city and a great den suitable for working from home, there are also noteworthy amenities like the exercise room, recreation room and inviting spa-like indoor pool.

6. O2 Maisonettes on George - 220 George St.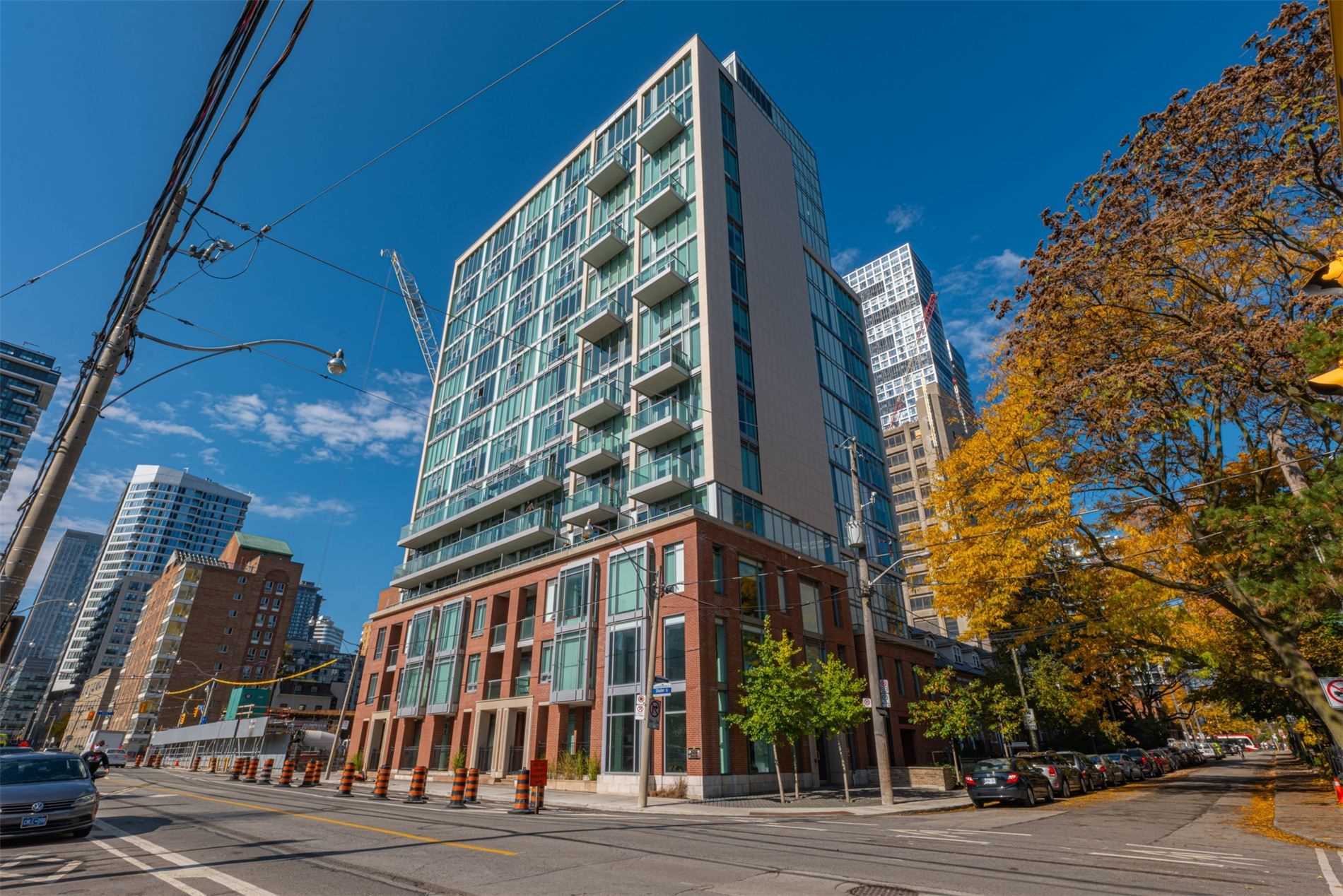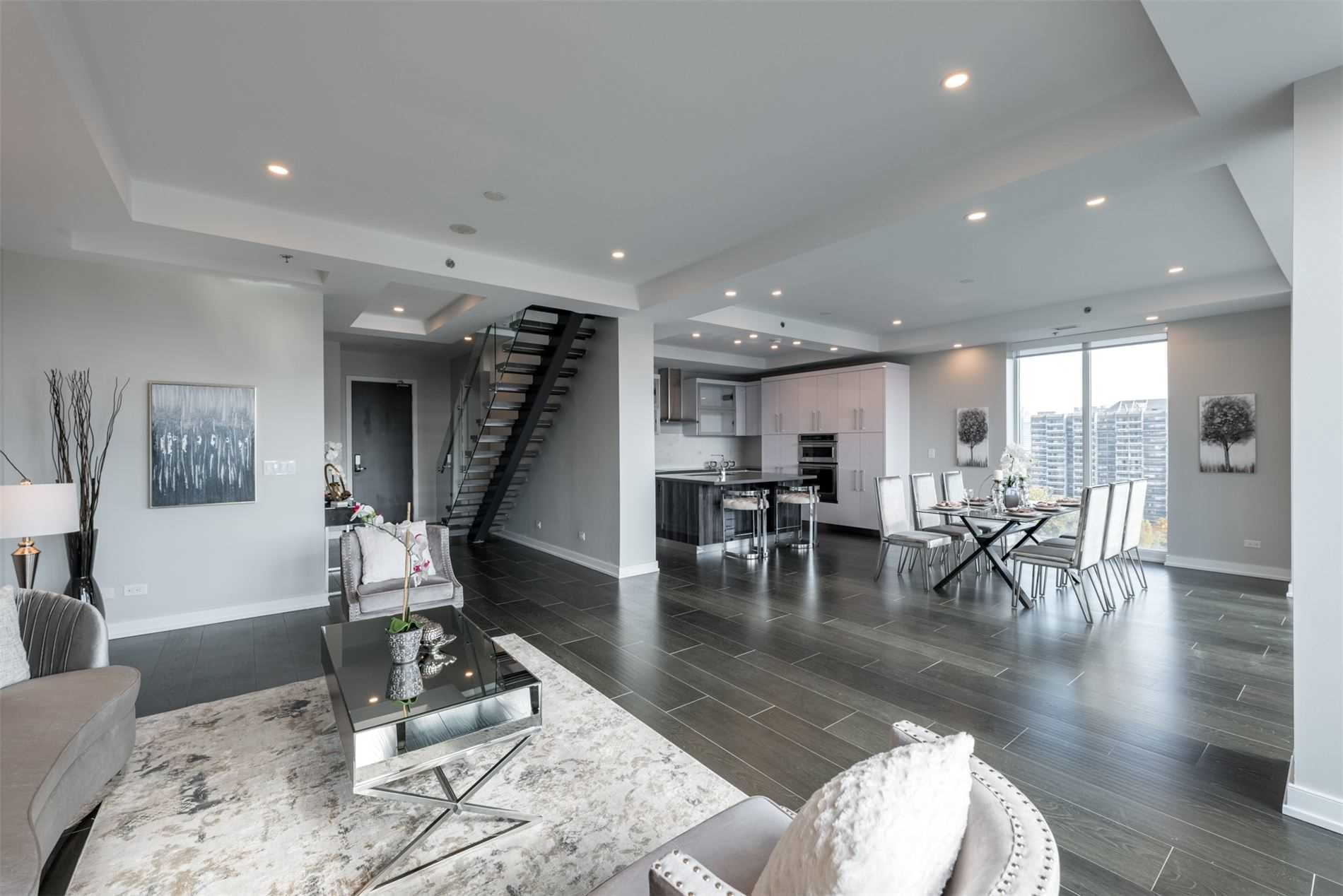 Commonly referred to by O2 as "the uncondo", this building strives to embody everything that is not your typical condo. The building places significant focus on art and design, with a European feel to its interiors and space. The two-storey "maisonnettes" are a great option for spacious living in the city's East side.
With units in the building consisting of smooth finishes and high ceilings, it's understandable why this stunning boutique building is nothing like your average Toronto condo.

7.  The Gooderham - 390 Cherry St.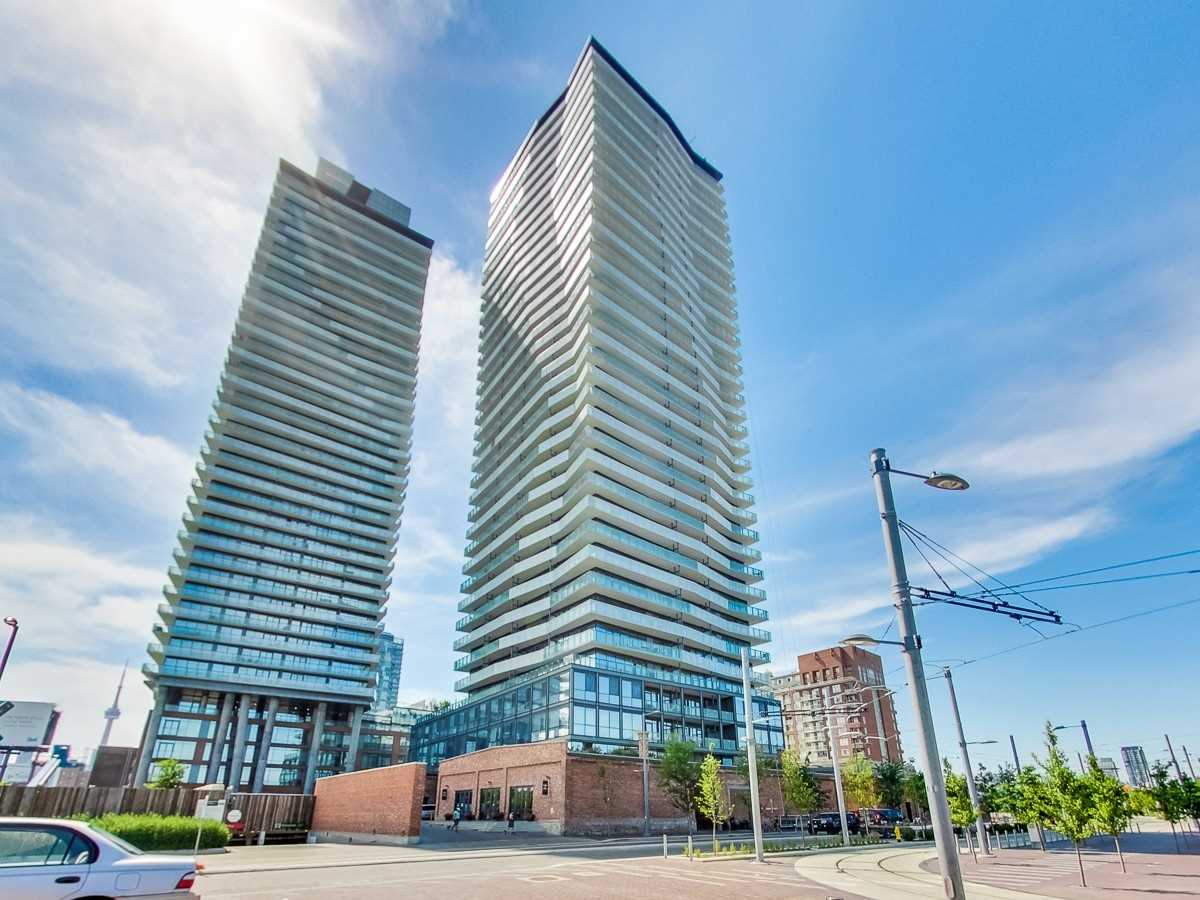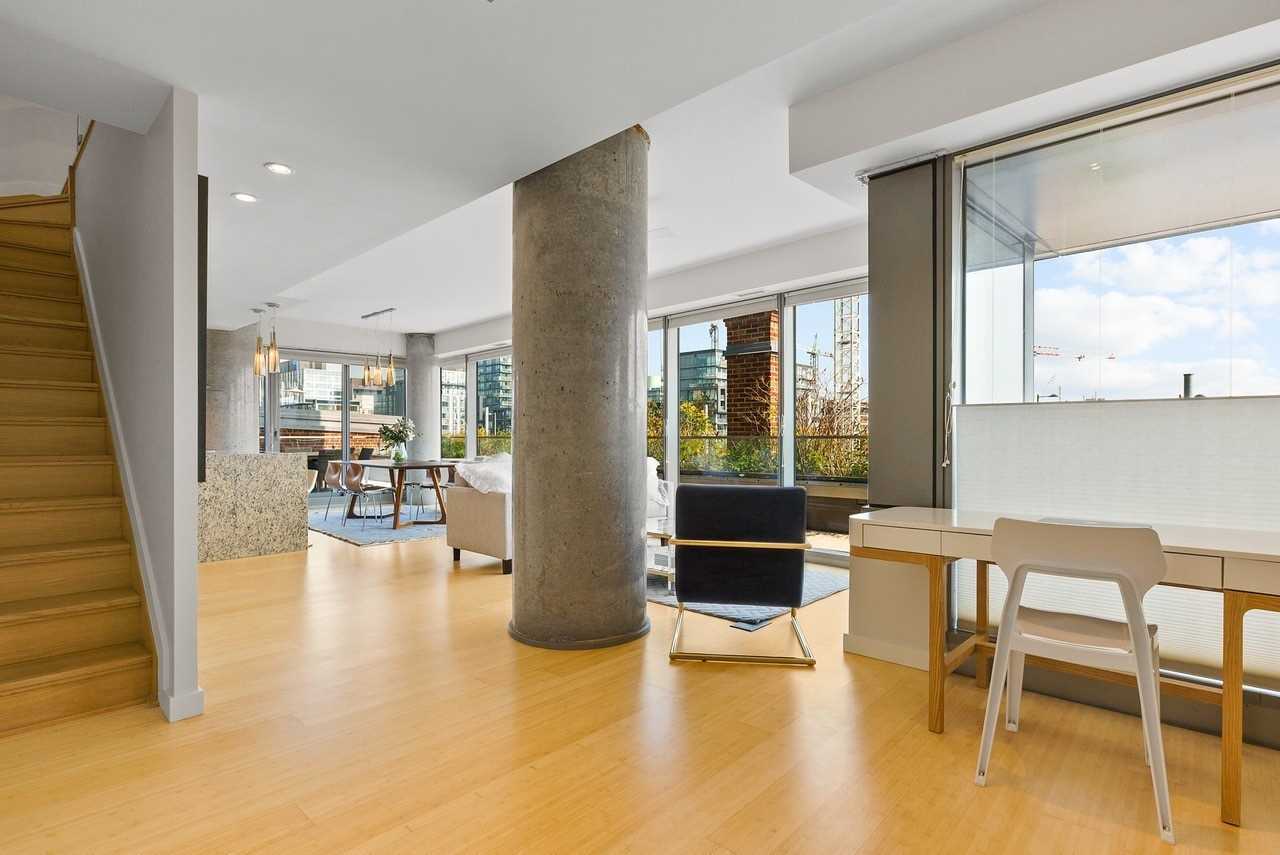 To many, Toronto's Distillery District is a time capsule overflowing with heritage and a unique vibe. It's an escape from the fast-paced feel that you constantly find throughout the rest of the city. But rather than making it a temporary escape where you're able to disconnect and enjoy all that it offers, why not make it your permanent home?
If you're seeking generous space living in the Distillery District, keep an eye out for two-storey units in The Gooderham. It's open concept layout and luxurious amenities (gym, media room, swimming pool, etc.) provide you with all the space you'd need for true comfort and ease. You'd be living in one of the city's most enjoyable neighbourhoods, with access to unique restaurant and cafe options, St. Lawrence Market, and the famous Distillery District Christmas Market during the winter.

8. King West Village Lofts - 954 King St. West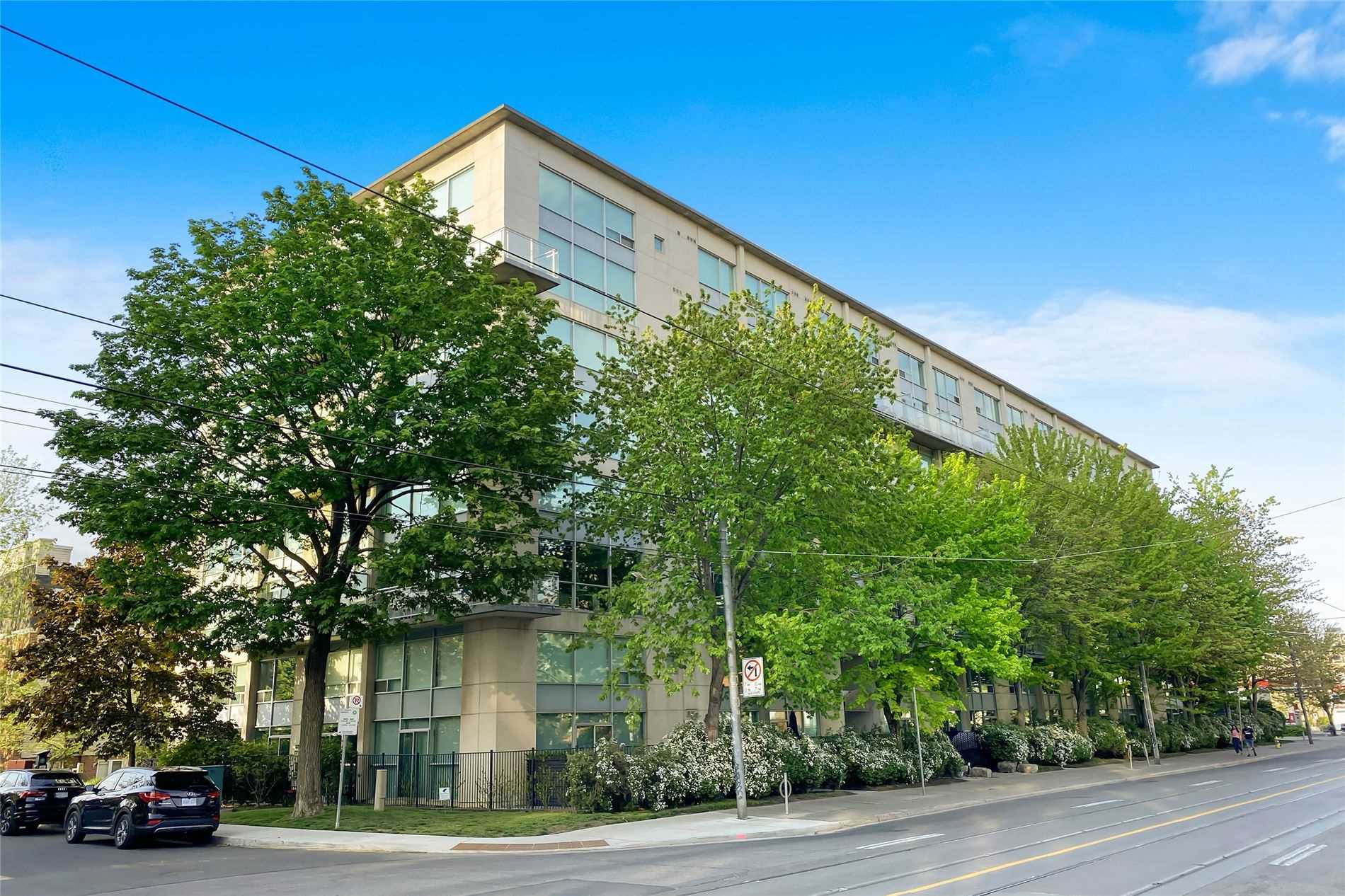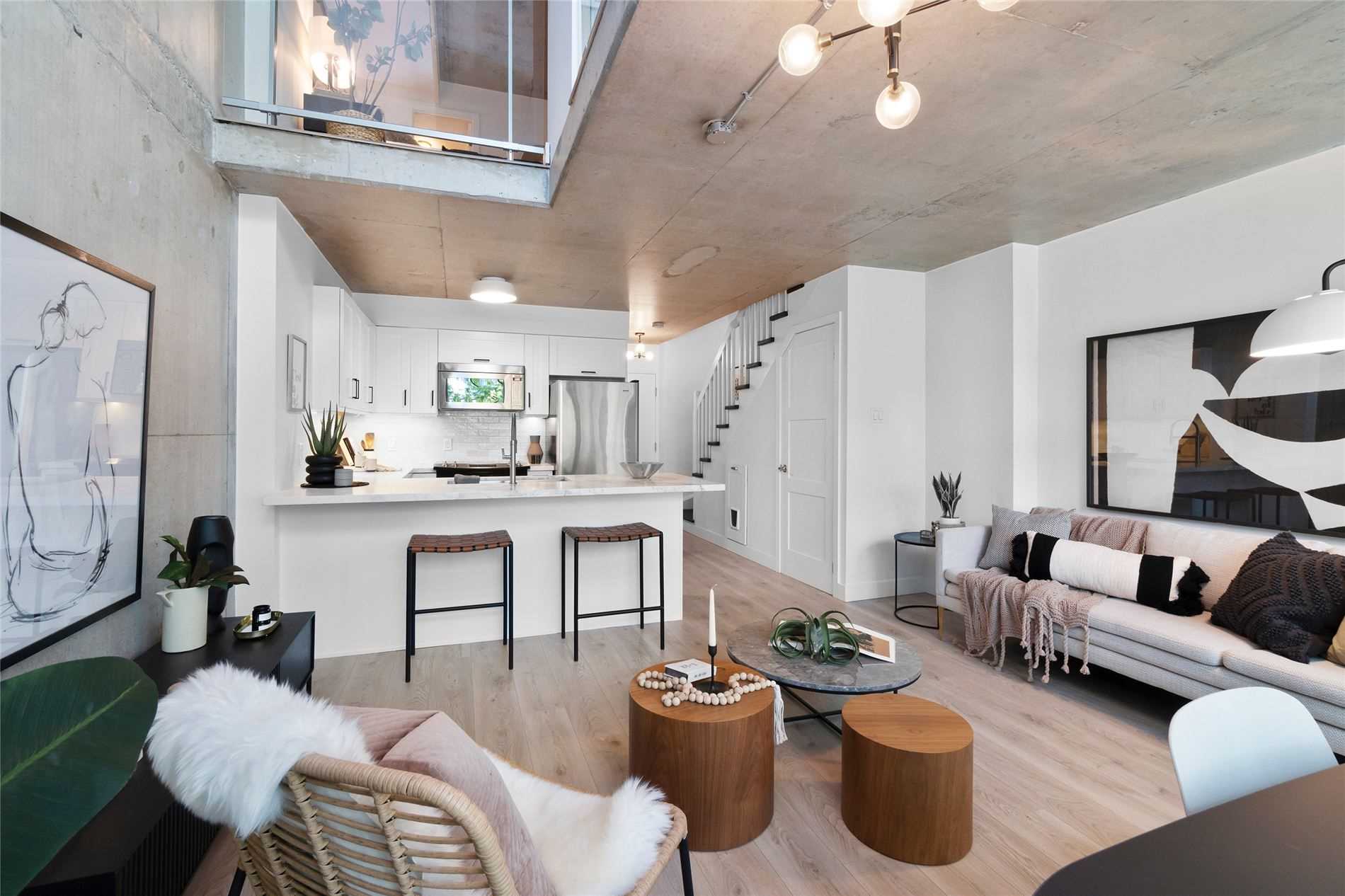 Known as one of the more popular neighbourhoods in the city with an upbeat, city-life feel, King West is a great area for refined downtown living.
The 16 ft ceilings and large amounts of storage space within the two-storey units of this building pair well with views of the nearby Massey Harris Park. Also worth noting is the southern terrace surrounded in greenery where you can sit back, relax and take a breath of fresh air. It goes without saying that you'll be within close walking distance to the city's most popular restaurants, bars, cafes and entertainment options.

If you feel like you're at the point where you want to size up your living space while stil staying in the city, two-storey units are always a great option to consider. They're the hidden gem of Toronto real estate and, while they're not the easiest to find, they're most definitely worth the search and the wait.
Interested in discovering more Toronto buildings? Check out the city's Top 10 Soft Loft buildings & Top 10 Hard Loft buildings.